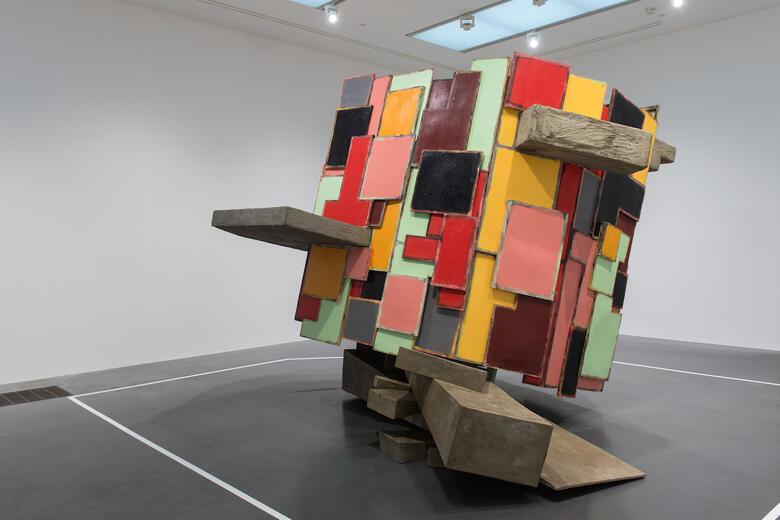 About
In 2016, Phyllida Barlow became the fortieth artist to join the ARTIST ROOMS collection, with the introduction of untitled: upturnedhouse, 2  2012, a gift from the artist.
Phyllida Barlow uses everyday household or DIY materials which she transforms through processes of layering or accumulation to make large-scale sculptural installations.
Cutting, sawing, breaking, coiling, folding or covering, Barlow has been fascinated by the physical experience of handling materials since the late 1960s. Her resulting sculptures and installations often seem to interrupt or invade the space around them.