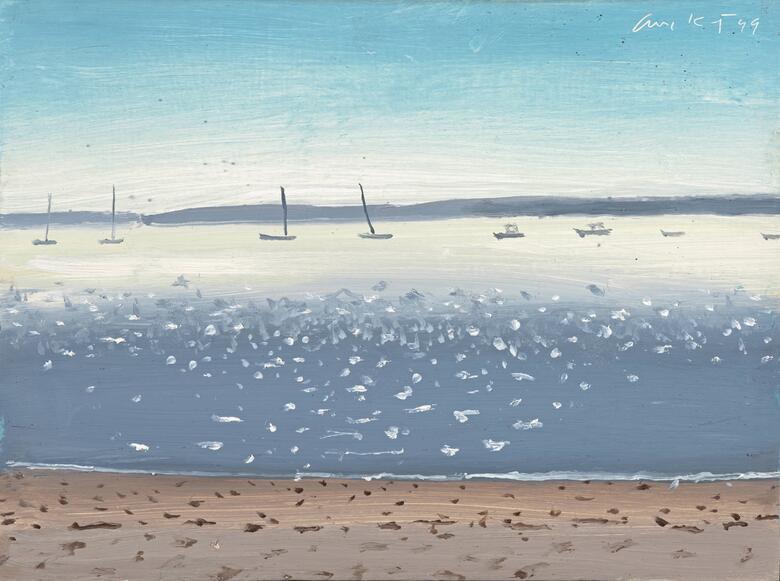 Works in the collection
This group of twenty small paintings in ARTIST ROOMS spans his career. The collection also shows the artist's less well known interest in landscapes, and in many of these works Katz tends towards a freer approach, with reductive compositions such as 'Green Shadow #2' (1998) and '3pm, November' (1997) displaying a debt to Japanese art in their close-up, cropped compositions.
Tate and the National Galleries of Scotland are grateful to Alex Katz for his donation of two exceptional paintings, 'Full Moon' and 'Black Brook', to the ARTIST ROOMS collection.
About
The American painter Alex Katz (b. 1927) began working in the 1950s, focusing on figurative subjects, which set him apart from the avant-garde mainstream but brought him public recognition in the 1980s when many young artists began to work in related ways.
Primarily working from life, Katz produces images in which line and form are expressed through carefully composed strokes and planes of flat colour. Although best-known for large-scale portraits, painted in his distinctive, stylised manner, Katz has also consistently made small paintings primarily as studies, which function as independent pieces and which can be considered as a distinct body of work.